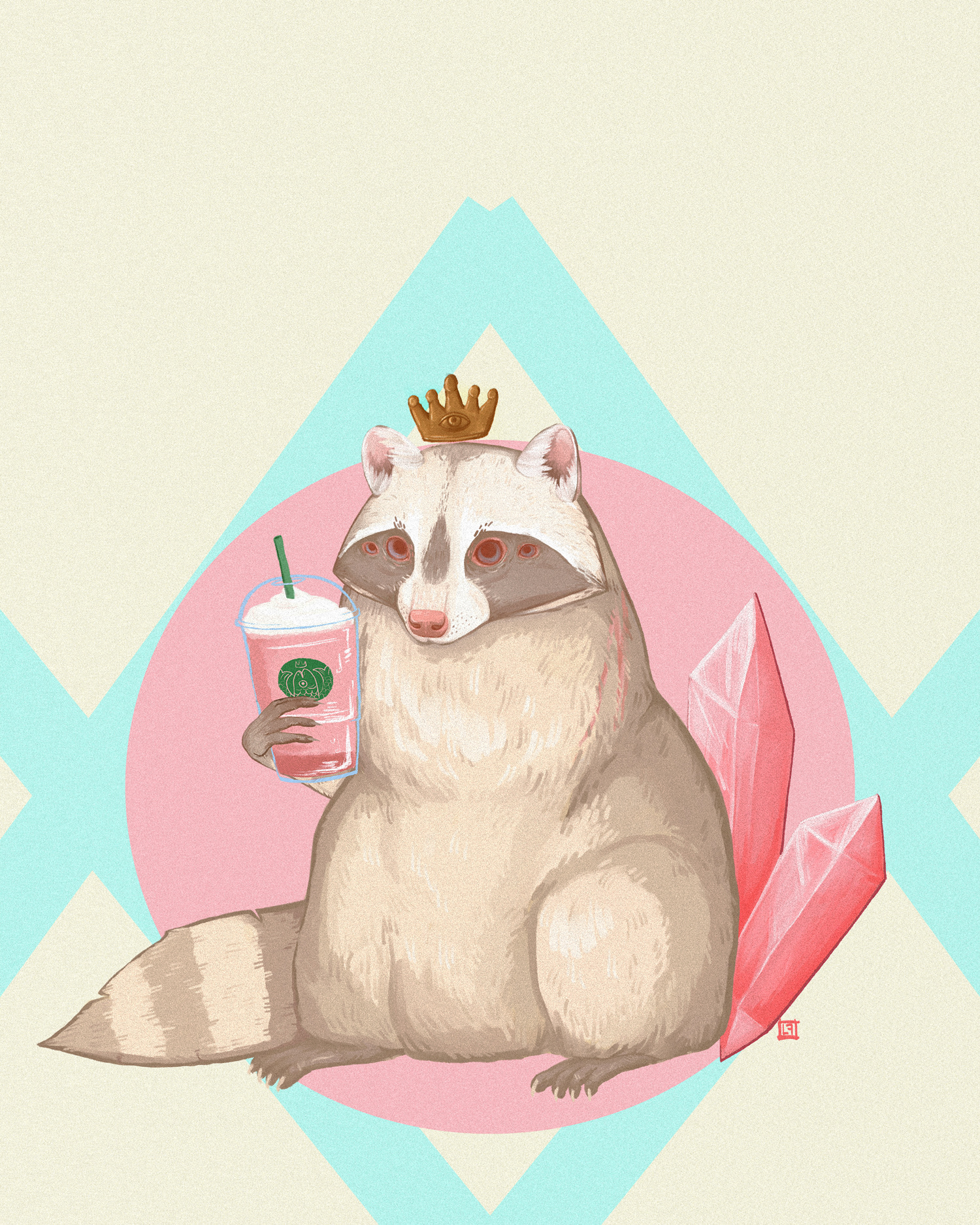 Littlest Finch
has always been an aspiring artist. As a young creature her grandmother would jokingly draw her "barrel horses" (literally horses standing with barrels on, like old rodeo clowns), and ever since she has been creating strange art of her own. From a young age she has been very interested in animals and has kept a wide variety of pets over the years. As these separate interests grew they would eventually converge, leading her to begin creating strange and fantastic beasts. She is obsessed with finding the beauty in the broken and the strange, taking inspiration from the strange biology of the real world.
Finch loves
working in a variety of mediums including gouache, water color, ink & ball point pen. Alongside traditional media she greatly enjoys working with digital art, especially vectors. She utilizes her iPad, Wacom Tablet, the Adobe Suite and a handful of other digital tools. She is constantly experimenting and finally feels as though she's creating a style all her own.  Finch can be found lurking on a variety of social media, all of which can be reached via the 
Contacts
 page. 
Currently Finch
 is based out of the Pacific North West, where she thoroughly enjoys the grey days and rainy weather. During the daytime hours Finch is an IT person who works for a great Portland based company where she gets to spend time with office dogs. In the evenings she can be found playing with her ferrets, indulging in video games, enjoying a local brew or rooting about in the dark (as three legged raccoons are wont to do).
Raw Presents: Bold @ the Holocene, 9/3/15
Raw Presents: Signature @ the Roseland Theater, 3/30/16